Home
This is ANDI MARQUETTE, writer and editor. Not in the right place? Oh, well. Hang out for a bit, anyway!
And if you are in the right place, here's a handy Book List for you to print out and reference in case you need to know the order of the books in my New Mexico mystery series and my sci fi Far Seek Chronicles.
And if you want your ebooks signed, ta-da!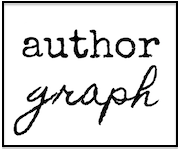 Below, you'll see the latest stuff I've done. And below that, you'll find a little bit more info, including how to contact me.
The anthology I co-edited with fellow author/editor R.G. Emanuelle is a Rainbow Award FINALIST in LGBT anthology/collection!
For buy links, go HERE.

The follow-up to Rainbow Award runner-up From the Boots Up is available! So grab yer hats n' git yer boots on and let's go back to Wyoming!
From the Hat Down is also a Rainbow Award FINALIST in lesbian contemporary romance.

Cover by Sue Niewiarowski
Get it on Kindle. Get it in print.
You'll find a synopsis and buy links to From the Hat Down HERE.
MORE NEWS: My romance novella, From the Boots Up, was a runner-up in two categories for the 2013 Rainbow Awards! WOOOO HOOOOOOOO! Runner-up in Best Contemporary Lesbian Romance and runner-up in Best Lesbian Novel. Congrats to all my fellow runner-ups and to the winners! And thanks to all the hard work by the awards committee and to Elisa Rolle for organizing the Rainbows. Here's the full list of 2013 winners.

Cover by Melody Simmons at Ebook Indie Covers.
Would you like some info on it? Well, CLICK HERE!
Want to buy it? Kindle
From the Boots Up gets reviewed in Curve. Check it out HERE.
And don't forget. The fourth in my New Mexico mystery series is out and about!


Cover by Mina Yamashita
READ A REVIEW by a law enforcement officer.

OMG! Here you go. An excerpt from Day of the Dead.
CLICKIE.
Go get some at Bella Books (print, ebook). OH, how about Kindle? More venues as they become available.
The third installment of my sci fi series, The Edge of Rebellion, is currently available as an ebook on KINDLE.
And, guess what? It's now available in tons of other formats and through other booksellers. Hit this link to see which ones.

Here's what it's about.
Read an excerpt.
Still not sure? Here's a review.
Cover by Mina Yamashita.
So pull up a log and hang out a bit at the campfire or wander on through. Check the Situation Room blog for info about what I'm up to and other writerly-oriented things. I'll make some stuff available here for your reading pleasure. Or at least I'll tell you where you can find it.
You can also find me on Facebook and Twitter as well, so just pick your social networking poison and share the words, share the love.
And if you need to contact me, well, go to my "About" page and fill out the form.
Follow me…