This is ANDI MARQUETTE, writer and editor. Not in the right place? Oh, well. Hang out for a bit, anyway!
And if you are in the right place, here's a handy Book List for you to print out and reference in case you need to know the order of the books in my New Mexico mystery series and my sci fi Far Seek Chronicles.
So pull up a log and hang out a bit at the campfire or wander on through. Check the Situation Room blog for info about what I'm up to and other writerly-oriented things. I'll make some stuff available here for your reading pleasure. Or at least I'll tell you where you can find it.
You can also find me on Facebook and Twitter as well, so just pick your social networking poison and share the words, share the love.
And if you need to contact me, well, go to my "About" page and fill out the form.
The latest:
Okay, all — stay tuned for newz about the Far Seek Chronicles. Yes, they are currently off the market, but I'm working hard to get them back on AND release a 4th in the series. WOOOO! So stay with me, luv bugs!
In the meantime, LOOK what's coming next month from Ylva Publishing! My take on Sleepy Hollow:
Wanna know more? Well, you can. HERE.
And because R.G. Emanuelle and I had so much fun the last go-'round with a food anthology, we're doing it again!
We're still collecting stories, darlings. CLICK HERE for details. You've got until January 15, 2016.
All You Can Eat is a Rainbow Award Runner-Up, 2014!
AND! All You Can Eat is a finalist for a Lambda! Here's the full list of the 27th Lambda nominee finalists.
I have short stories this year in the following anthologies: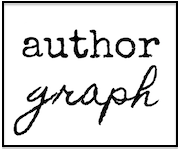 Follow me…