This is ANDI MARQUETTE, writer and editor. Not in the right place? Oh, well. Hang out for a bit, anyway!
And if you are in the right place, here's a handy Book List for you to print out and reference in case you need to know the order of the books in my New Mexico mystery series and my sci fi Far Seek Chronicles.
So pull up a log and hang out a bit at the campfire or wander on through. Check the Situation Room blog for info about what I'm up to and other writerly-oriented things. I'll make some stuff available here for your reading pleasure. Or at least I'll tell you where you can find it.
You can also find me on Facebook and Twitter as well, so just pick your social networking poison and share the words, share the love.
And if you need to contact me, well, go to my "About" page and fill out the form.
The latest:
Okay, all — stay tuned for newz about the Far Seek Chronicles. Yes, they are currently off the market, but I'm working hard to get them back on AND release a 4th in the series. WOOOO! So stay with me, luv bugs!
We've got some grooviness going on, friends. R.G. Emanuelle and I JUST RELEASED our 2nd food-themed anthology together, Order Up: A Menu of Lesbian Romance & Erotica.
Here's the fancy-schmancy TABLE OF CONTENTS! If you remember our Lambda finalist anthology, All You Can Eat, this is sort of a follow-up, and it, like the other, includes recipes with the stories. Some are for real and others are added bits of fun to each story. Regardless, we hope you join us for fun and frolicking!
And look at THIS.
That right there is a forthcoming longish novella that'll be out and about in AUGUST 2016. What's it about? THIS!
Eleanor "Ellie" O'Donnell is part of a special investigative unit within the New York City Police Department. She's tasked with figuring http://thelesbiantalkshow.podbean.com/e/ww-free-stories-and-book-pirates/out the relationship between internationally known fashion mogul and all-around ice queen Marya Hampstead and a local Russian crime family. The only way Ellie can do that is to pretend she's an aspiring designer and take a job as an intern at Hampstead's fashion empire. And in the fast-paced world of clothes, critics, and competition, Ellie uncovers far more than runway gossip, including secrets that will kill far more than a bad outfit.
Also, if you'd like to find out MOAR about what's going on at Women and Words, the site I co-admin with fellow author Jove Belle, we've got a podcast and you can catch it every week RIGHT HERE.
And here's an interview I did with HEA USAToday about this very book. AND here's a chat I did with colleague Jove Belle that includes a reading! And yet another reading from Sleepy Hollow as well as from some of my other Halloween-ish work. Find that HERE.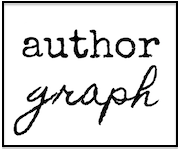 Follow me…