Hi, friends–
I really, really hope you're all doing well and staying safe and I hope that you're able to find the resources you need to get through this giant bucket of fuck that has beset us.
I've been talking to my writer friends and some are throwing themselves into their next writing projects while others just can't and they're feeling really freaked out about not writing to which I say:
It's all right.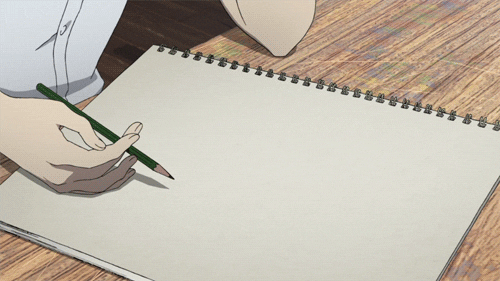 These are fucked-up times, and we all have to figure out what works for us to get through. Some of us are struggling with anxiety and depression. Some with hunger. Some are struggling with no jobs. Some are struggling because they're trying to balance what work they have with suddenly homeschooling kids in the house. And some are dealing with ill family members (blood-related or not) or dealing with illness themselves or, goddess forbid, dealing with a loss as a result of this pandemic.
I'm trying to keep a household with a couple of older relatives even-keel; we're passing depression and anxiety around like a soccer ball but I'm working on getting household projects assigned practically every day so we all have things to do that maybe have needed to be done in the past.
All these little podunk projects that we laughed off in the past now have profound meaning because they engage us and keep us routinized and no matter how small the task or project, I feel a sense of accomplishment when it's done. It's grounding, in seriously ungrounded times.
So don't feel guilty if you're not finding the time or the drive to write. It's okay to freak out and try to deal with things in other ways (please make those healthy things). These are incredibly difficult times, and we're all trying to figure out how to help ourselves and help others when a lot of us are confined to our households.
So here are a few things I've been doing to deal with things while I'm not fucking writing:
I've gotten a routine going. I'm fortunate in that I still have a day job and though it's remote, now, I keep regular hours at it and treat it like going to an office. After I'm done for the day, I do evening stuff — make dinner, clean up a bit, then do emails for my writing and publishing stuff (not actual writing) and check in with friends and family.
On weekends, I do bunches of little projects. I've been painting some trim in my house, for example, and doing some clean-up of the grounds (weather permitting).
I'm trying to be kind to myself. So you try to be kind to yourself, too, no matter what form that might take. If you have a few hours and you don't want to do anything except binge something on TV and you have that luxury, do it. I recommend you watch stuff that isn't going to increase your anxiety or depression, though. If you can grab a few minutes outside by yourself or with others in your household to play a quick game of catch or something as you're able, do it. Something that makes you feel good and connected to yourself and maybe others might help alleviate some of the internal turmoil you may be feeling, at least for a little while.
If you're not dealing with as much anxiety and depression as others in your life, check in with those folks and see if they need you to do a regular check-in at the same time every day to help them establish a new routine. It might help you, too, if that becomes part of YOUR routine.
Try to do something physical every day. Even if it's some kind of jerry-rigged home workout using stuff around your house and your body weight. 15-20 mins a day with a set physical routine can do wonders for your state of mind (I also like to dance around my house with earbuds in…SILENT DANCE PARTY!).
Make goofy videos or photos to share with your friends and family. And hell, if you want to, post them on social media. Or do like some people and re-create famous artworks with whatever you've got.
Point being, shit is real right now, and if you can't bring yourself to write — if you're in survival mode however that looks for you — that's okay. Really. Be kind to yourself, be kind to others, and help how you can.
Take care, all. And if Easter is your thing, I hope it's safe and happy.