So. Look. There are lots of things about publishing and editing and writing that I still don't know even though I've been doing all of that for…um…over 20 years. YES I'M OLDER. WHATEVER. AND I AM CRANKY ABOUT THIS BOOK. DOUBLE WHATEVER.
And I guess I shouldn't be surprised when I read a book published by one of the big houses that leaves me wondering "how the hell did this even get accepted in the first place?" because well, shit gets through. That's the nature of the game. And maybe somebody out there read this thing that I ended up skimming and thought it was great. Thoughts and prayers to that person.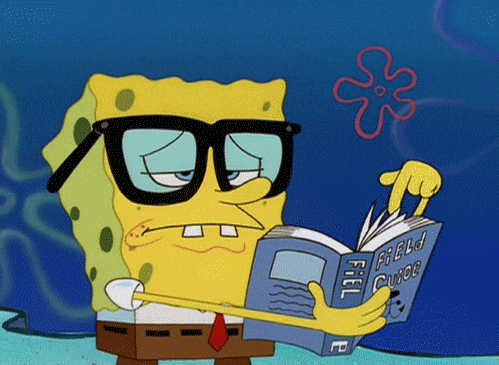 Anyway, there are so many indie authors out there, for example, who write really good stuff but maybe couldn't get a book deal with a big house (presuming that they tried and wanted to) but then a serious case of WTAF gets published by a reputable big house and it just makes me wonder. Like, who thought publishing this was a good idea? And clearly, experts were not consulted to read the manuscript and ascertain whether it worked or not.
I'm not going to name this book or the house; no point to that. It was published around 2014, so we're not talking back in the day, when our present context makes reading some older books cringe-inducing. And this isn't about all the white supremacist presses currently operating that are re-printing horrendous racist and antisemitic crap and publishing new horrendous racist and antisemitic crap. Or about the big conservative houses that are pumping out pseudoscience about LGBTQ+ people and abortion and publish crap by white people freaking out about critical race theory. I mean, stop it with that.
This is about a book that's trying to be a mystery/thriller set in Albuquerque, New Mexico. I checked it out at the library because I'm from Albuquerque, and I like to read books set there. Unfortunately, I did not enjoy reading this one for many reasons, and a lot of those have to do with the mechanics of writing. Here's what I mean:
This book needed a (better?) developmental editor. Which means it needed somebody to help the author work on plot and make sure that the elements therein made sense, that the characters made sense, that the arcs all worked. As it stands, this book was not developed very well and after 40 pages I literally couldn't take it anymore and had to skim the rest of it. Why did I bother? Because I wanted to see if maybe it tightened up later. Spoiler: it didn't.

Character development. Everybody in this book felt interchangeable, which is a sign that your characters need work. Describing a character's physical attributes does not character development make.

Dialogue. Only one character had a dialogue quirk. The rest were interchangeable with the same affect. Dialogue is an extension of a character. As a reader, I need to believe that a particular character is saying a particular thing, and I will "hear" the character in their dialogue if the character is well-developed.

Setting is a major factor in books like this; it's another character. As it stands, descriptions were either barely there or something like a room was described in excruciating and wholly unnecessary detail. This is supposed to be a mystery/thriller. You need to pace it a certain way, and you don't need a lot of grocery list details about mundane things unless it's playing into some larger element of the plot or playing a role in grounding the characters in their overall setting.

More about that setting thing. This is supposed to be set in Albuquerque, but it seemed the author had never been there from the writing. Vague references to streets that do exist and a couple of specific places that do exist, but overall, this was Generic-land, USA. Goddammit, if you're going to set a book in a specific place, then give it local flavor. Otherwise, what's the point of setting a book in a specific place? And a specific place with very specific local flavors like Albuquerque? I know that city and I know New Mexico and this book pissed me off with its lack of attention to setting. That's something the publisher should have done, is gotten someone familiar with New Mexico and Albuquerque to assess it. There are plenty of readers and writers based in that area who could have done it. And now I'm wondering if they did do that and the reader was all WTF, offered corrections and suggestions, and the publisher was all "nope" and went ahead with the manuscript. (caveat–there is a possibility that the publisher axed many Albuquerque and NM details)

Sensitivity readers. A main character was allegedly Diné. But if I read this manuscript without knowledge of the writer's name or background, I would assume it was written by a white person stuck in a "noble Indian" interpretation of Diné culture, regardless of the author's actual background. This book is not written for Indigenous people. It's written for white people, most of whom have stereotypical views of Indigenous cultures if they even think about Indigenous people at all. (Reminder: publishing is a majority-white industry; so, no surprise about the representation in this book) Maybe the author thought they were educating white people and maybe the publisher didn't allow much along those lines. Regardless, it didn't work for me.

Plot issues. Basically, the book's premise is that a couple of dudes end up buying a small business in Albuquerque and end up doing a homicide investigation in conjunction with law enforcement. It seems to just sort of happen, that they're involved and they have a friend who is cop who feeds them information as they're all going behind the lead detective's back. So many problematic things there. Police procedure? What's that? And why are these two guys allowed to do whatever? How did the inside cop not lose their job or get reprimanded? If you're going to incorporate a law enforcement element like this, then make it realistic and make it work. Make me, the reader, believe that it COULD happen.

Clunky writing. This feels like an early draft; a lot of "as you know, Bob" and telling and not showing. These are things that happen usually with a beginning author. I know. I was one. And I did those things, which is why I'm sensitive to them now.

The point is, even books that need a lot of work get published by big-ass houses, aside from my having gripes about the lack of true ABQ and NM rep. What comes out of a book like this is I have no desire to read follow-ups in this series, even if the writer improved because my experience reading this one book just turned me off to the rest of them.
Writing is a craft and an art form. Most of us suck at it when starting out. We can all learn things to get better at it, and we have to work our asses off to do it, and most of us do. But when a book like this gets published by a big house, a little part of my soul withers because there are so many talented writers out there who aren't getting the recognition they should or the resources a big house can provide (should a writer want to go that route with their career). It didn't have to be that way. Maybe the author wasn't edited effectively. Or maybe the author refused to accept edits. Maybe there was a huge fight about it. Who knows. The point is, this could have been a much stronger and well-constructed story and it wasn't. And we sure as hell aren't richer for it. Boo.